Description:
Many of us get stuck waiting for the world to change. We are unhappy with our lives, relationships, and work, so we look outward and blame external factors. This is where we go wrong. What we need to do is look inward.
Rarely can we control the outside world, but we can control ourselves. The only way to do this is to become more self-aware.
We live in a culture that deceives us about what is meaningful. On top of that, we're influenced by biases and evolutionary tendencies that further hurt our self-awareness. In fact, less than 10% of us are self-aware.
Fortunately, we can improve our self-awareness with the right information, questions, and toolkit. Years of research has proven that self-awareness leads to more success, healthier relationships, increased happiness, greater creativity, better communication, and better decision-making.
This course is based on the research and practices by leading self-awareness and emotional intelligence experts like Dr. Tasha Eurich and Dr. Daniel Goleman, delivered in an understandable way.
Course Format:
This course contains 9 modules and 33 lessons. Each lesson includes a video, a transcript, two self-awareness activities, and 3 reflection questions. The course is entirely self-paced. You will also have access to a complete downloadable workbook.
This course will teach you how to:
Stop limiting beliefs and improve your self-confidence

Achieve your goals with more consistency and success

Correctly name your emotions and recognize your patterns

Identify and use your personality, strengths, and weaknesses

Define your brand of joy and purpose in life (and what steps you need to achieve it)

Be self-aware in your personal and professional relationships

Live a life by design rather than by default
Who this course is for:
Individuals who want more out of life and are ready to take more personal control over their outcome

Professionals and leaders who want to be more successful, both in their work and interactions with others

Anyone feeling stuck, lost, or directionless

People who want practical information and strategies that they can apply in their everyday life

Individuals who want to strengthen their relationship or stop negative patterns that have held their relationships back in the past

People who enjoy learning about themselves and the human experience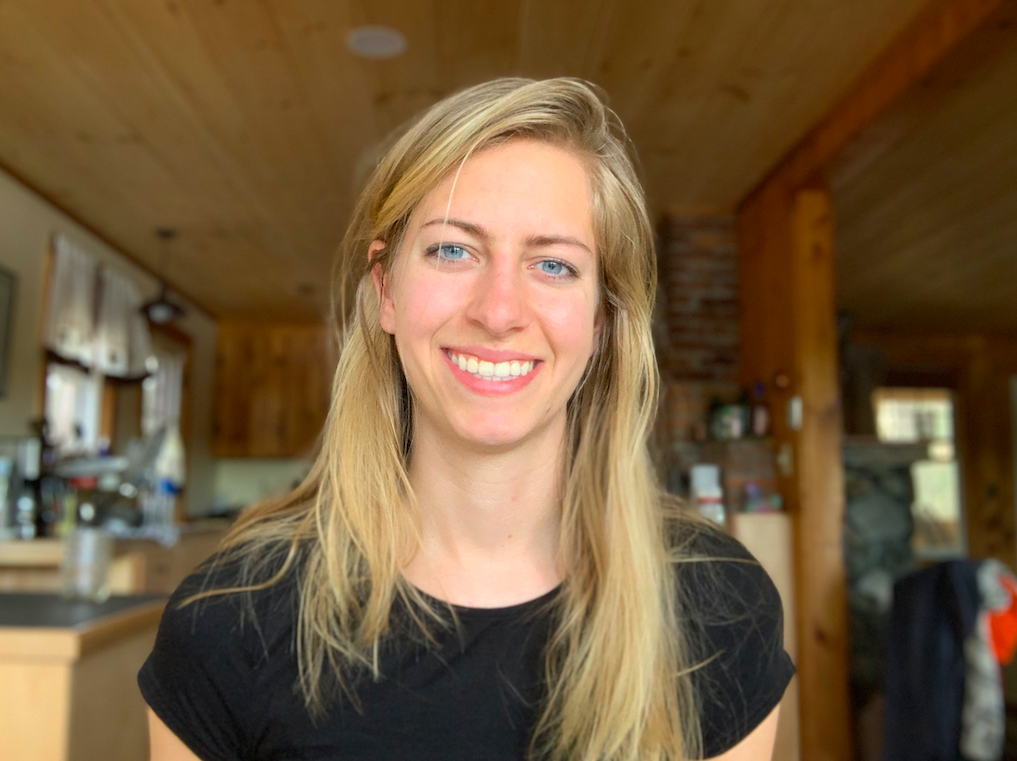 Testimonials:
"I love the approach Kara takes with this course. She got my attention right away. It's interactive, witty and packed with knowledge." 
"The fact that each lesson has a video and transcript is perfect for me. I listened along every morning when I was getting ready for my day."
"I had no idea how not self-aware I was until I took this course. Now, I can't imagine going back. It's literally changed how I look at my life."
Want to learn more about Kara? Check out her blog, MyQuestionLife.com, which empowers you to ask better questions and lead a more vulnerable, self-aware, and purposeful life.
Preview: Course Curriculum
FAQ:
Will I really achieve all the benefits of self-awareness if I sign up for this course?
I can't promise that you'll immediately receive a promotion or fall in love after taking this course. However, I can guarantee that you will definitely increase your self-awareness if you go through every lesson and activity. If you're willing to put in the work, you're going to become more self-aware. And with more self-awareness, you will absolutely experience the benefits I've listed. 
What happens if the course doesn't work for me?
I truly believe this course can help anyone, from a CEO to a frustrated parent to a lost twenty-something to a struggling student. However, you might not gel with my style or voice. Totally fine! If the course doesn't work for you, I'll give you a full refund if you reach out to me within 30 days. So really, there's no risk in signing up.
How long do I have access to the course?
Forever! Seriously, you have lifetime access. So if you don't get to it right away, or want to circle back later, you'll always be able to go back to the course.
Does the course have a specific start date?
Nope! This course is entirely self-guided, which means you can go through it at a pace that works for you.
Is it true that you'll email me personally if I sign up for this course?
Yes, you heard right, my friend! I will send you a personal email when you sign up, and I would love to hear about your experience throughout the course. Unfortunately, I won't have time to correspond with you after every lesson (remember that whole full-time teacher/blogger thing? More coffee, please!). 
Does this course count as therapy?
No! This course is not therapy, and I am NOT a certified therapist. While self-awareness is so critical and helpful for our mental health, sometimes being self-aware is not enough to deal with the problems we're facing. If you need therapy or find yourself grappling with some really tough issues, I highly encourage you to seek a certified therapist. That being said, this course might give you a leg-up for your therapy journey.
Anything else you want to know before signing up?
Send me an email, and I'll answer the best I can!